Reclaim
5 hours of Your Week Every Week!
Reclaim
5 hours of Your Week Every Week!
Sign up and receive Virginia's free 4-Step System.
Sign up and receive Virginia's free 4-Step System.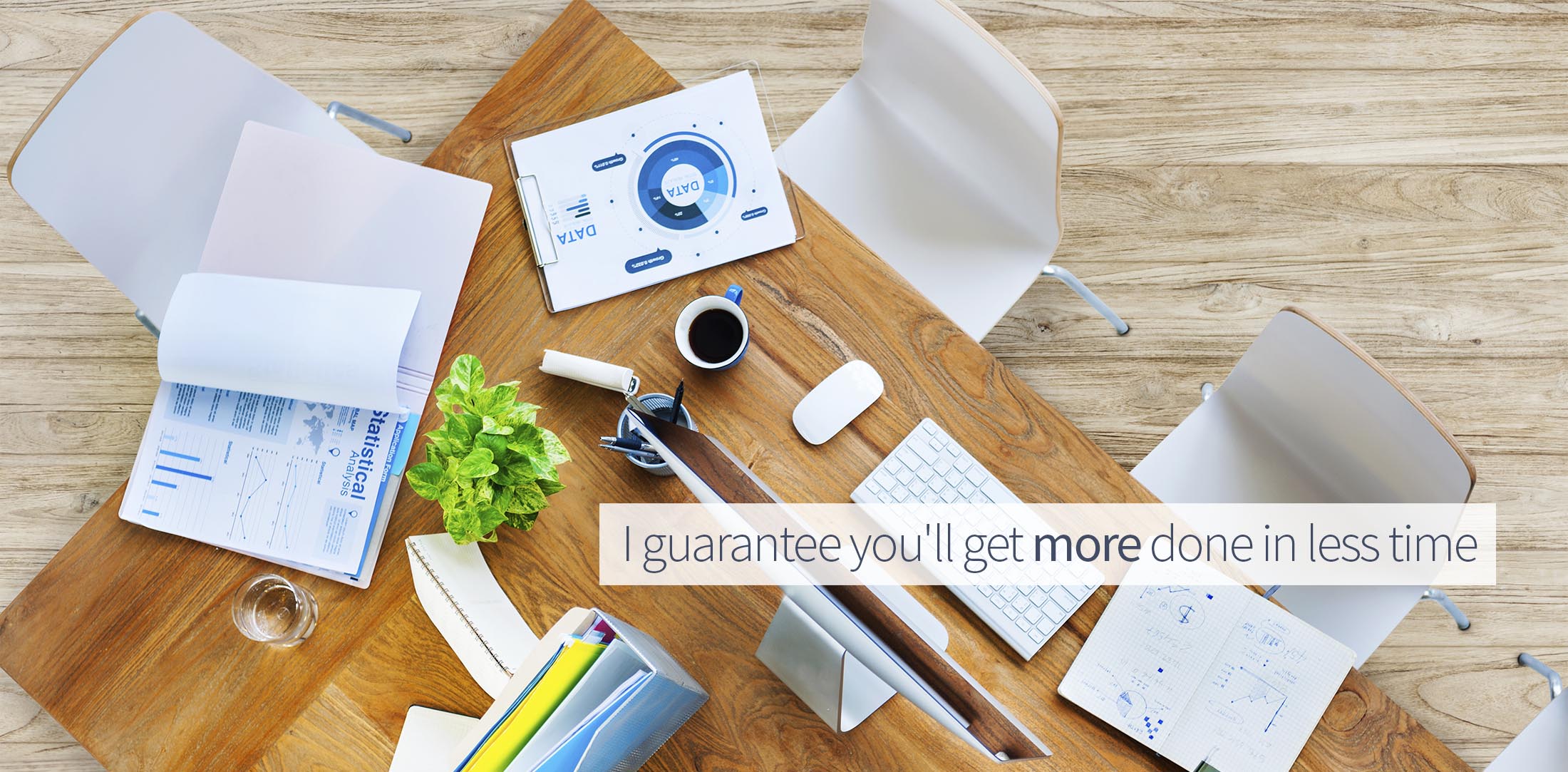 Are you sick and tired of
EMAIL running your life?
Working on weekends?
Getting sucked into minutia?
Your office being jammed full of paper?
The chaos in your office?
Always being behind schedule?
Constantly struggling to get everything done?
There's an easier way! Transform your business and your life with customized, sustainable systems so you can put an extra 5 hours into your calendar and put thousands of dollars back into your business.
My team and I support you in creating structures that will transform your life by changing your relationship with your possessions, and creating customized sustainable solutions. The results are a significant reduction in stress and an increase in your quality of life.
What could you ACCOMPLISH with an extra hour a day?
If you don't even know where to start,
contact Virginia today for your free, no obligation consultation!
I thought I was a pretty organized person. Things need to move fast and furious in my office. I thought finding a way to streamline things was hopeless. I gave Virginia a try and I can't thank her enough helping me to get organized. Piles of paperwork vanished like magic and we came up with a system to keep things flowing! It made a world of difference for me, my business, and busy family schedule.
"Virginia helped me create easy flowing, self-sufficient systems… If you are done wasting time attempting to make your workflow easier and more efficient… If you want to hire an employee to help and don't have the time to train them so they don't need constant micromanaging… Hire Virginia."
"It was so frustrating for me when I couldn't seem to get a good method down for keeping track of all my professional contacts. I tried several different Customer Relationship Management (CRM) software applications… and I didn't like any of them for various reasons. After listening and clarifying, she finally suggested I try something shockingly simple. I've stuck it with it… and my stress was replaced with empowerment."
"Virginia came highly recommended from another small business owner, and I could immediately tell why… Her philosophy of carefully tailoring advice to fit with each client's preferred way of working makes changes doable and long-lasting rather than overwhelming or short-lived. I now have a concrete plan that I can execute over the next few months to get the office prepared for new employees as we grow. That's one huge weight off my shoulders and now I can focus on the 1,000 other things I need to do."
"Virginia is a wealth of knowledge when it comes to organizing and structuring space to be as efficient as possible. What has her stand heads above the rest is the fact that she customizes her work to your own personality and style. As a result, the structure and organization remains long after she's helped you put it into place… months later it looks the same as the day she left. She made it easy for me."
"Virginia helped me create an organizational vision for my whole office and (unexpectedly) provided me with specific strategies, both practical… and theoretical… to cope with maintaining my office in a more orderly and welcoming fashion. I got so much more than I expected from working with her, and am very happy that I overcame my initial skepticism and reluctance and hired her to help me."
"I'm not behind in my work! I'm totally on top of things right now thanks to Virginia. She gives you very practical things you can do to fix problems now. We addressed real issue that impact my business. She's given me good strategies and a mental frame of mind that are helping my business run more smoothly and be more profitable. She understands my business and I how I think and work. I don't know how it came to be that she understands these things so well. But it's cool and kinda scary. As we worked together, she hit the nail on the head and her advice has me sticking to doing things that I've been meaning to do for years."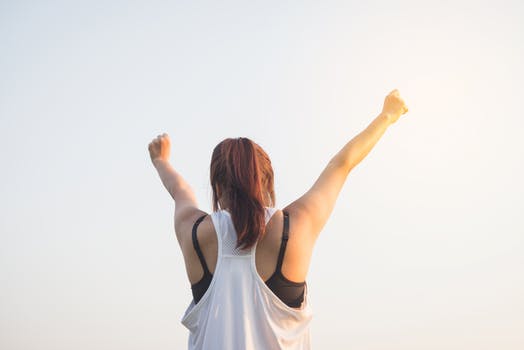 Waiting to tackle that project until you're in the mood?
If you've had something on the backburner for a while and you're waiting for a little motivation, you're going to be waiting for a long time.
There's a misconception that we'll get around to doing something as soon as we feel motivated.
But what really happens is that we find our motivation after we've started. I bet you've already experienced this yourself.
Have you ever started something that you've been meaning to for a while and felt relieved to be working on it, excited to finish, or motivated to keep working longer than you thought?
Well, there's your motivation!
So, if you'd like to tackle something that you've been putting off, you're much better off if you commit to starting, then make time to work on it, and you'll likely find your motivation after you start. (It's best to give yourself at least 20 minutes…Motivation usually doesn't kick in right away.)
If you're motivated to do some of the things that have been on your back burner, but still need some support, let me know. I'd be happy to chat.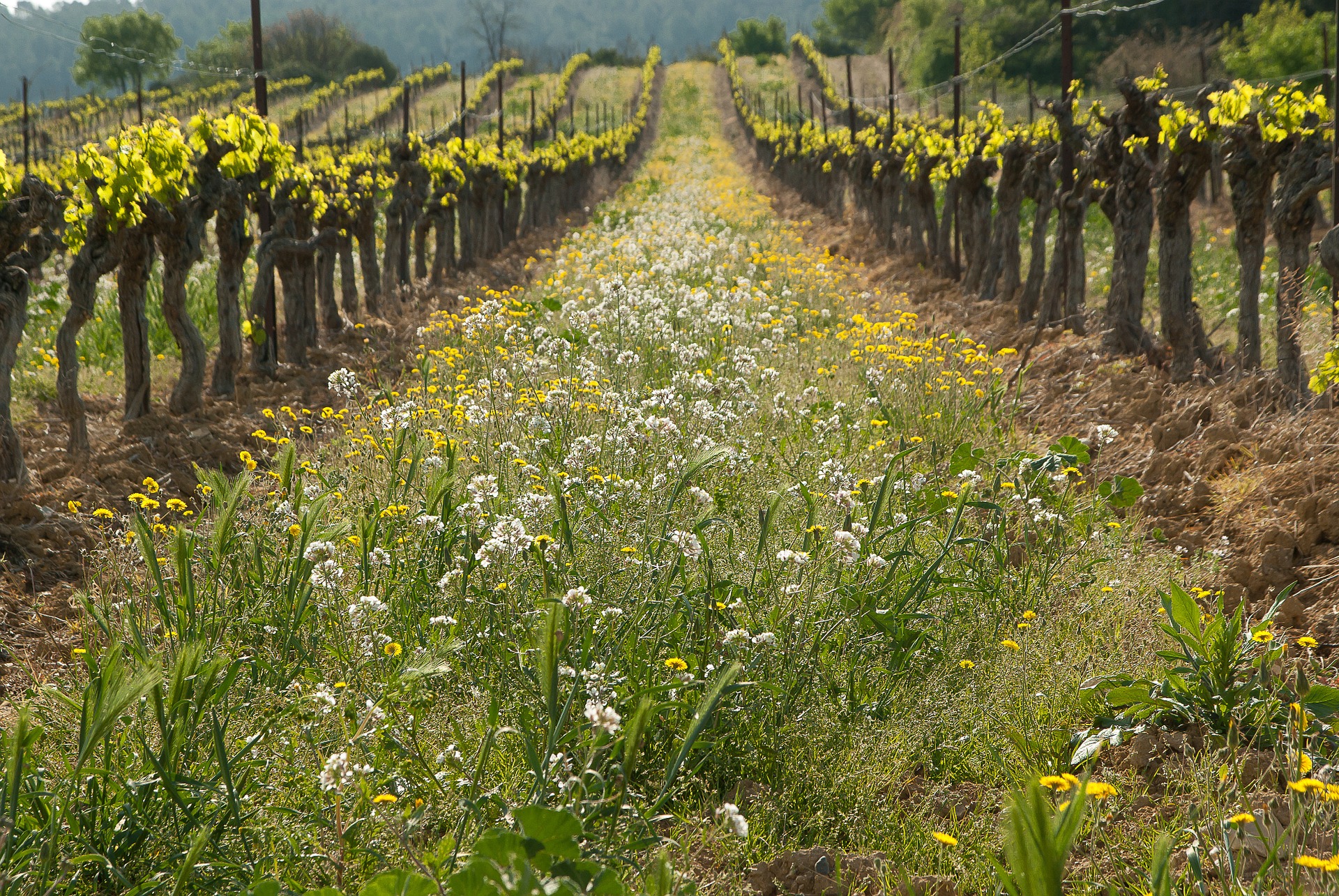 If your systems are constantly falling apart, breaking down, or too cumbersome to keep up, then think of the problem like a weed.
What do systems have to do with weeds?
Imagine you're pulling weeds in your garden. If you go through just ripping the leaves off, the garden will look nice for the rest of the day, and maybe the next, but the leaves are going to start to appear soon after that.
If you want long lasting results, you need to pull the weed out at the root. Then, that weed will be gone forever.
If you've implemented a system that has fallen apart, then you've likely been creating something that gets rid of the surface problem, but not the root problem. (How many times have you cleared away that pile of business cards only to find that they start to pile up a few days later?)
It's critical to implement the system below the surface, where the problem originates. This way, you'll be able to easily maintain the system for the long haul and it won't fall apart.
Another nice benefit to doing it this way is that often other problems go away. Just like with weeds, many leaves can grow from one root. Similarly, one good, solid system can fix many problems.
Let me know if you're having trouble identifying the root cause. I'd be happy to help.

Do you always have more things to do than you have time to do them?
If so, you're not alone!
There's a simple, 5-step process you can do to help you manage the fire hose of ideas and tasks that knock you over.
If you can master step 1, you'll feel less stressed, less overwhelmed and more able to focus and tackle the projects you put your mind to.
Step 1: Expect that you'll always have more ideas than you have the energy to tackle.
That's it.
Let me give you an example…
If you go to a park and notice that the gate sticks a little when you close it, you'll likely just be mildly annoyed for a moment and then forget about it. You don't have the desire to fix it.
I understand, though, that changing your expectations can be hard to internalize.
It can be quite liberating if you go through your day knowing that things are going to come up that you don't have the time, energy, desire, or resources to tackle. From there, you'll be able to prioritize everything that's coming in. Initially, you can just decide what deserves your focus and what doesn't deserve your attention.
Imagine having a new idea or new project that pops up and thinking, "you know, I don't really care as much about this as I do the other things." You won't feel like you "should" be doing something, or feel badly about not doing it, or feel rushed. You'll just feel better that you've prioritized something that's more important to you.
You can apply that to the other things that bombard you throughout the day.